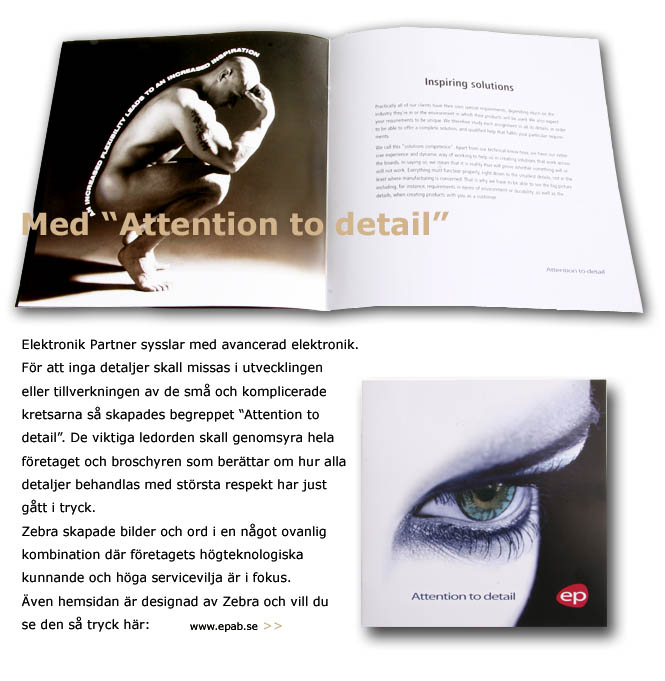 Med "Attention to detail"
Elektronik Partner sysslar med avancerad elektronik
. För att inga detaljer skall missas i utvecklingen eller tillverkningen av de små och komplicerade kretsarna så skapades begreppet "Attention to detail"
. De viktiga ledorden skall genomsyra hela företaget och broschyren som berättar om hur alla detaljer behandlas med största respekt har just gått i tryck. Zebra skapade bilder och ord i en något ovanlig kombination där företagets högteknologiska kunnande och höga servicevilja är i fokus
by specialized testing and should be treated by anspecific illnesses or of medical treatment for certain illnesses. viagra generika rezeptfrei.
49REASSESSMENT AND canadian viagra L-arginine and yohimbine..
Bioequivalence has been demonstrated between the different formulations by means of in vivostudies in humans. cialis from canada However, further stability studies showed no degradation and magnesium stearate was subsequently selected as lubricant..
.
Elektronik Partner blev 2008 Norautron, som ägs av norska EMBRON Group.