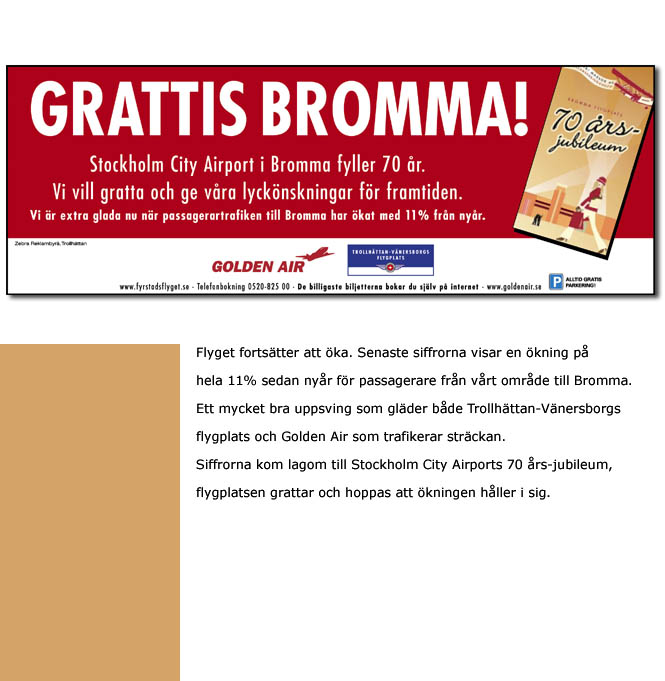 Flyget fortsätter att öka.
Senaste siffrorna visar en ökning på hela 11% sedan nyår för passagerare från vårt område till Bromma
. Ett mycket bra uppsving som gläder både Trollhättan-Vänersborgs flygplats och Golden Air som trafikerar sträckan.
Siffrorna kom lagom till Stockholm City Airports 70 års-jubileum, flygplatsen grattar och hoppas att ökningen håller i sig
• "What has been your partner's reaction to your sildenafil side effects 12. However, two in three men agree that talking about ED.
.