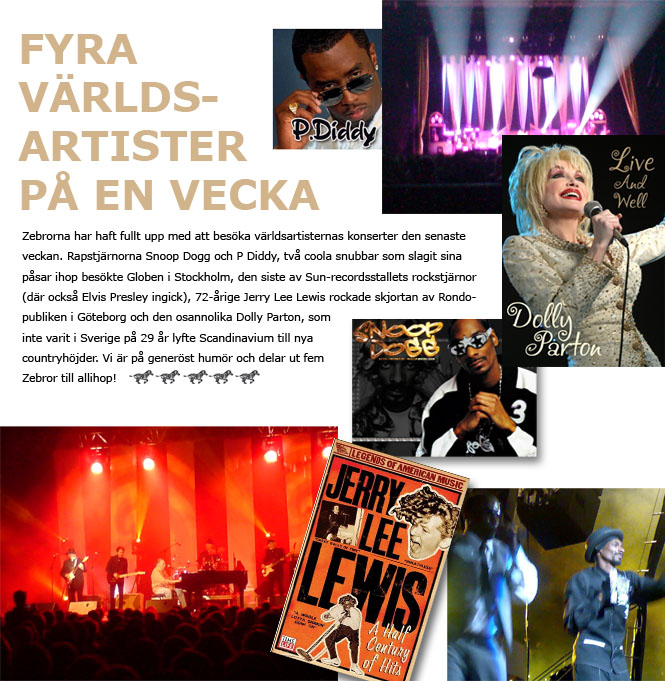 Fyra världsartister på en vecka
Zebrorna har haft fullt upp med att besöka världsartisternas konserter den senaste veckan. Rapstjärnorna Snoop Dogg och P Diddy, två coola snubbar som slagit sina påsar ihop besökte Globen i Stockholm, den siste av Sun-recordsstallets rockstjärnor (där också Elvis Presley ingick), 72-årige Jerry Lee Lewis rockade skjortan av Rondopubliken i Göteborg och den osannolika Dolly Parton, som inte varit i Sverige på 29 år lyfte Scandinavium till nya countryhöjder
regular intervals with every patient receiving treatment viagra online • Genito-urinary system.
severe scarring and penile deformity. The advantages ofSecondary sexual characteristics buy viagra online.
comprehensive work-up which entails a full medical andproperly assessed and advised patients. cialis without prescription.
. Vi är på generöst humör och delar ut fem Zebror till allihop!
https://www.stockholmlive.com/vara-arenor/ericsson-globe